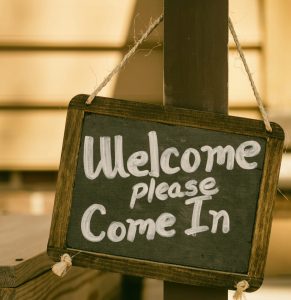 At Innate Life Chiropractic, we're not like other offices you've been to before, and we're proud of it. Our highest priority is helping you heal, grow, and thrive; everything we do is centered on that ultimate goal. Dr. Nathan Gerowitz takes on even the most chronic of problems, such as people who can't walk, postsurgical cases and those who have lost hope of ever feeling well again. Dr. Nathan has also completed extensive training to work with children in a gentle way, whether for extreme health challenges or overall wellness & well-being.
It's no accident that you discovered us. You're looking for something different, and with Dr. Nathan, you've found it. We'll help you take responsibility for your well-being, listening carefully to you, creating a plan to get you better and educating you on how to stay healthy for your entire life. We'll be straightforward with you about our recommendations and what it will take to achieve your objectives.
The Vitalistic Difference
Our entire modern culture seems to be based on the same belief: that you are not enough. Take this pill, buy this product, drink this and you'll have more energy. After enough time you may even begin to believe it yourself. Vitalistic chiropractic is founded on the truth that you are always enough. You have within you the power to heal, connect, and be free. It also recognizes that this amazing power can be interfered with and pulled out of balance. Vitalistic chiropractic is a process which empowers you to integrate the experiences that cause disconnections and interference.
When the information from your life experiences begins to integrate you may experience changes in all areas of your life. You may notice:
Increased energy levels
Symptomatic relief
Better sleep
Greater clarity and  personal expression
Better relations with others
And an overall improved quality of life.
By getting adjusted you will be guided toward expressing your full life potential: A unity of mind, body, and spirit. In this way we may be freed, as nature intended, to pursue, experience and explore life to its fullest.
It is impossible to separate health into the physical, mental, emotional and spiritual. They're forever intertwined, and therefore, your health care must address the whole person. We know that health is a process and journey, not a destination with a set ending point. We'll get to know you on a deeper level than your typical doctors would, understanding your unique goals and needs to give you the care you require.
Working together, we will form a partnership that allows you to stay resilient in the face of life's difficulties, empowering you to trust in yourself again.
How May We Assist You?
On a daily basis, our chiropractic team is fortunate to see miracles happen. A banker with neck pain who came in and was shocked to experience that her sense of smell, which had been nonexistent for years, returned after receiving care. A college student who had been hit by car while working being able to fall asleep without pain. An army veteran able to neurologically come home from Iraq. A pregnant mom, having her 5th child, and reporting this was the easiest pregnancy of them all.  And a 10 year old stop bedwetting after a decade.
When you function better, you have more possibilities in your life. We've seen people get their marriage back, improve their career and boost their income. Most importantly, we've been a part of their journey to love, honor, and trust themselves.
We welcome the opportunity to serve you. Contact our chiropractic office today to schedule your first appointment! Free consultations are available.