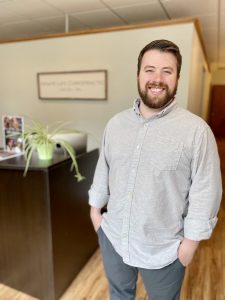 Dr. Nathan Gerowitz
Founder, Vitalistic Chiropractor
Dr. Nathan Gerowitz is a healer and teacher at Innate Life Chiropractic. He has trained in both classical and contemporary healing arts. He holds a B.A. Degree in Biology, and the Doctor of Chiropractic (D.C.) degree from Life University.
Whether people have specific health challenges or are looking to access their life's potential, Dr. Nathan helps people live in their bodies with more ease, grace and connection. He also travels and teaches fellow chiropractors and students a masterful and honoring approach to chiropractic adjusting.
As well as founding a non-profit organization for clean water in the developing world, Dr. Nathan has gone on chiropractic mission trips to Nicaragua, Peru, and Brazil. After serving in South America, as well as on both the East and West Coasts of the US, he is excited to return home to serve the exceptional chiropractic experience.
Dr. Nathan's Professional Accomplishments and Certifications
International Chiropractic Pediatric Association Member and Webster Certified Practitioner
MLS Adjusting Seminars Teaching Staff
BioGeometric Integration Seminar Facilitator
DISR Practitioner
Quickening Practitioner
Carthage World Relief Co-Founder
Life University Lasting Purpose Award Recipient 2018
Chiropractic Missionary 2015-Present
"We are all perfect, exactly as we are…and we could all use a little improvement. My mission it to help you deeply connect with what is naturally right in you."